Contents
Overview
With Templates, you can speed up your workflows in your personal and work scenarios. You can now create your own Templates or check out the pre-made ones. We put together 25+ templates that you can check out in the Mac app and the iOS app. Just click on the + button on the top right corner on Mac and iPad and the bottom right corner on iPhone, and select templates.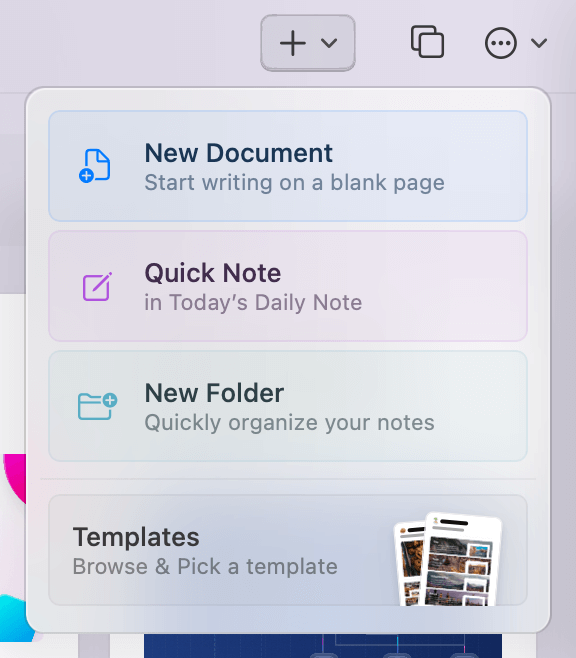 Templates gallery is available under the new + button
Once you select a template, it will create a new document, so you can start using it right away! In this first batch, you will find Templates for many cases, including helping you plan your next travel, preparing a weekly update in your Team, or tracking the results of your Cook-off Challenge with your friends.
We would love to hear how you find these Templates and the ones you would like to see as the next ones!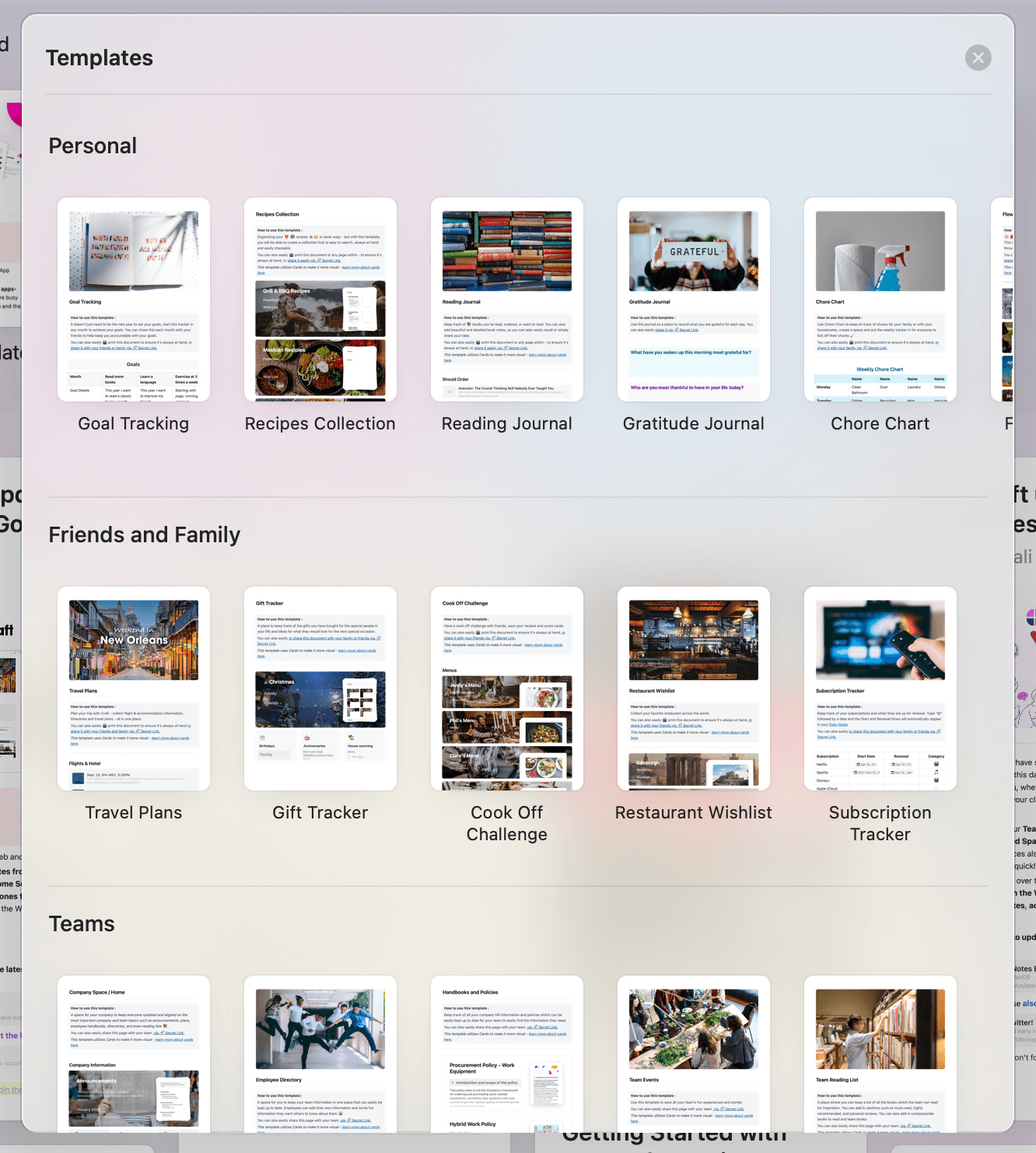 Check out every Template and let us know how do you like them!
Custom Templates
Create a new Custom Template
You can create your own templates by simply putting the documents in the new My Templates folder or by creating a new document from the folder.
Add your document to the My Templates folder, to use it as a Template right away.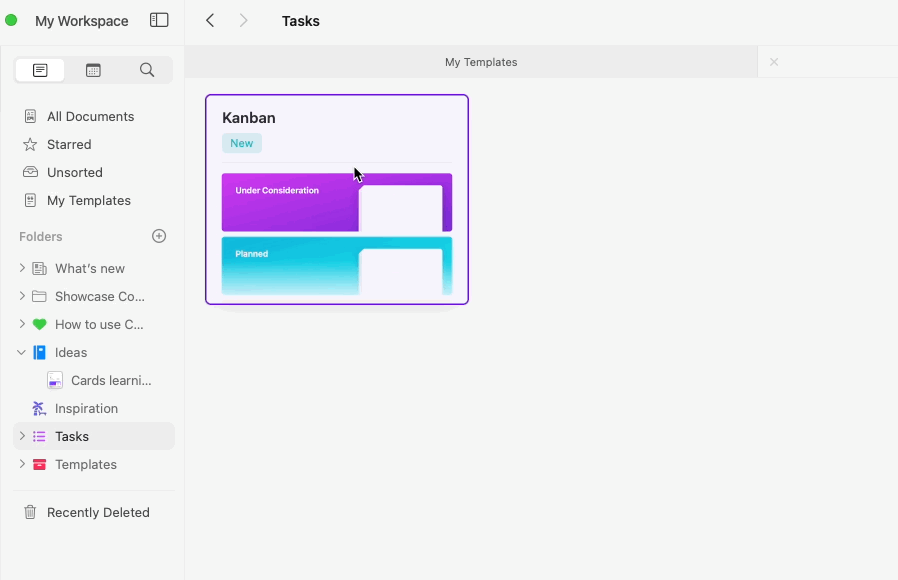 Create a new template from the My Templates view.
Go to My Templates
Create a New Document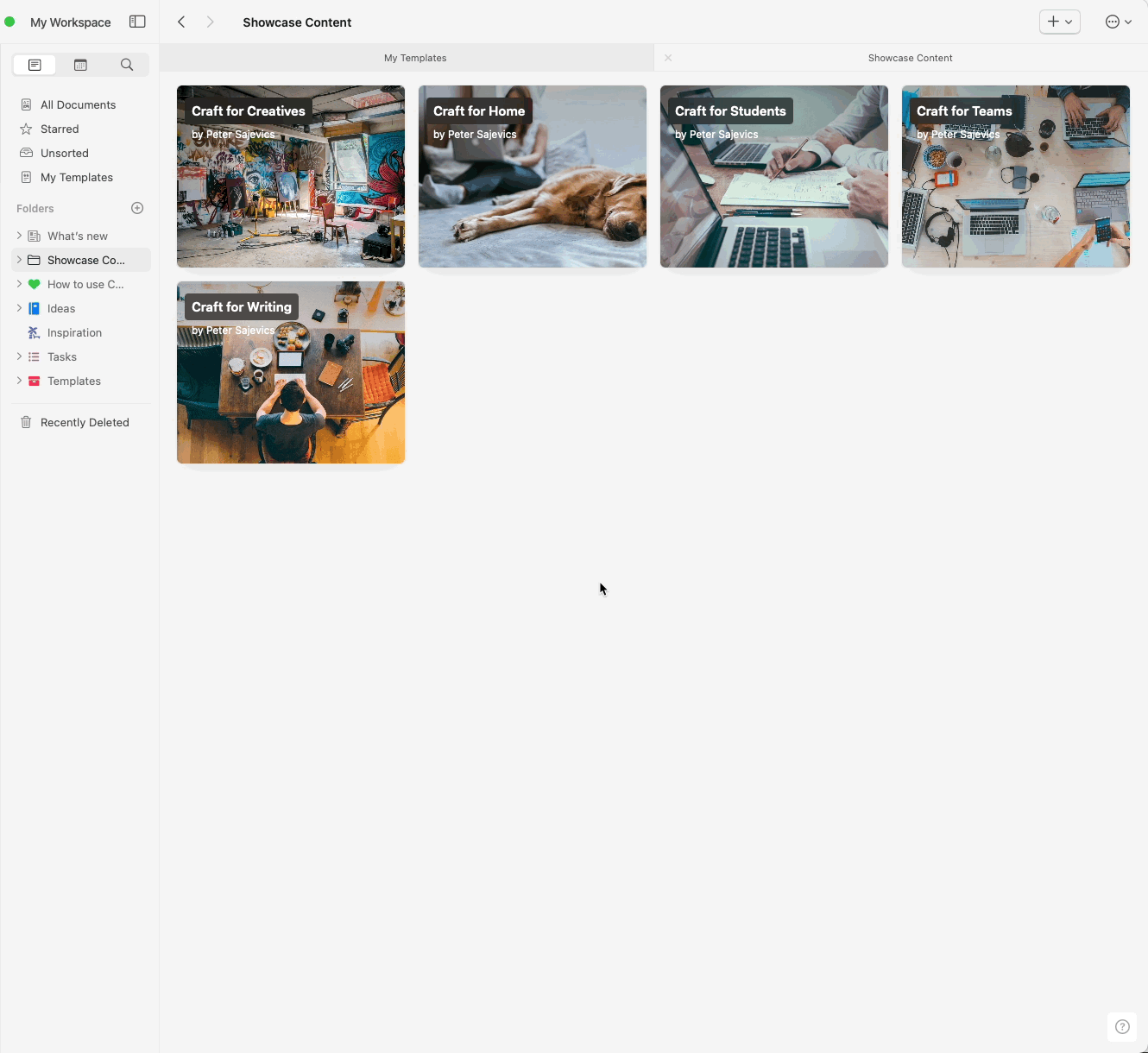 Modifying an existing template
Just click / tap on the existing template in the My Templates folder, and you can choose between creating a new document or editing the template itself.
Edit your existing Templates
Filtering Templates & New pre-made templates
Your own templates will show up at the top of the Template Gallery and if you can also filter them (based on the subfolders in My Templates).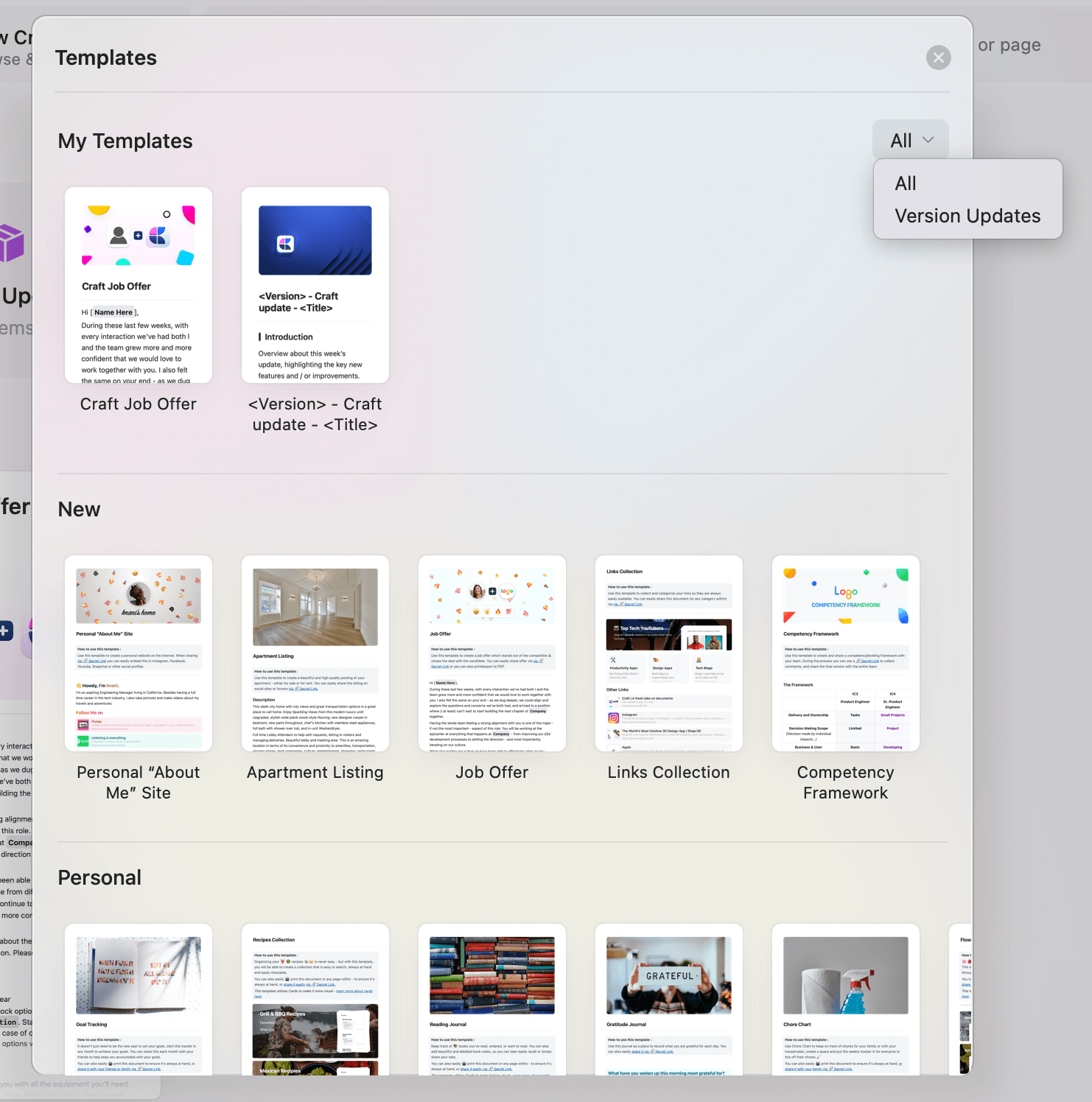 Your Templates at the top of the Template Gallery 😍
Use
/
Slash command to add your template to an existing document
If you want to paste one of the Template into an existing document, just use / Command to open the Template Gallery and pick the Template you would like to use!

Next steps
We will continue to iterate on Templates. Next step is to introduce them for the Web app! Also, we would love to hear how you find these Templates and the ones you would like to see as the next ones!