You can create visually appealing documents by turning your Pages into Cards.
Discover Card styles, background colors, or set your own image as a background.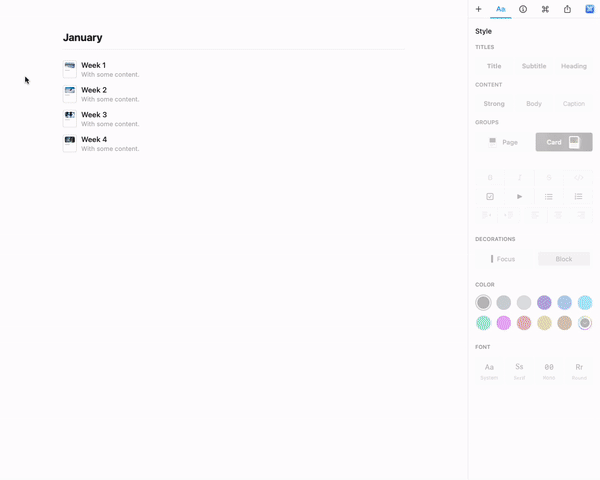 From a functionality perspective, there isn't much of a difference between Pages and Cards, so think about Cards as styling options for your Pages and subpages.
Card Styles
With the Pro plan, you can choose from 5 different Card sizes.
Check out all the available customization options to create stunning documents, by changing the background-color or by adding your own image, or getting one from Unsplash.
Simple Card
Card with a background-color
Card with an image from Unsplash

Next: Learn more about Templates
Learn more about Templates and how you can create your custom ones!