There are multiple ways to share your beautiful documents.
Create a link
One of the most convenient ways to share your content is to create a Secret Link. By enabling and sharing the link, anyone can read your document from a browser.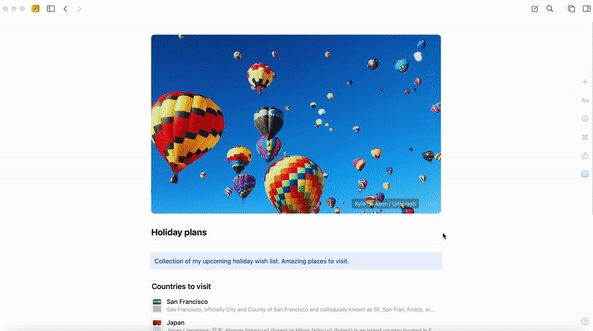 1. On your mac go to the right-sidebar, on iOS go to the three-dot menu in the upper right corner
2. Select the Share & Publish section
3. Enable the Secret Link feature
There you go, you can copy and share the link with anyone.
You can also customize the link settings in the following ways: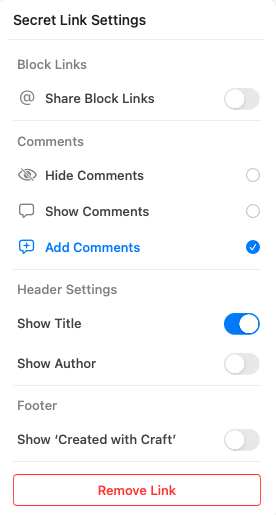 Share block Links
If your document contains links to other notes, subpages, or blocks, you might want to enable this feature so the viewer can click on the links.
Comments
When you would like to receive comments to your page, tick the Add Comments option. All the comments will be visible in your original Craft document and in the shared browser link.
Once you collected all the needed comments, you can either show or hide the comments from the public.
Send as Email
By selecting the Send as Email option, you can copy the entire content and paste it into your Gmail or System Mail Client.