Ever since winning Mac App of the Year last December, thousands of people have asked us for a Windows version of Craft. Earlier this year we launched a web version, enabling Windows and Mac owners to use Craft on their browsers, but we wanted to enhance our Windows offering even further by building a specific Windows app.
So, we're delighted to announce that we have just launched our Craft Windows app. We'll continue to develop this further over the coming months, working closely with all of you to ensure it reaches the same high quality as our iOS, Mac, and Web apps!
You can download the latest version from our website directly: https://www.craft.do/download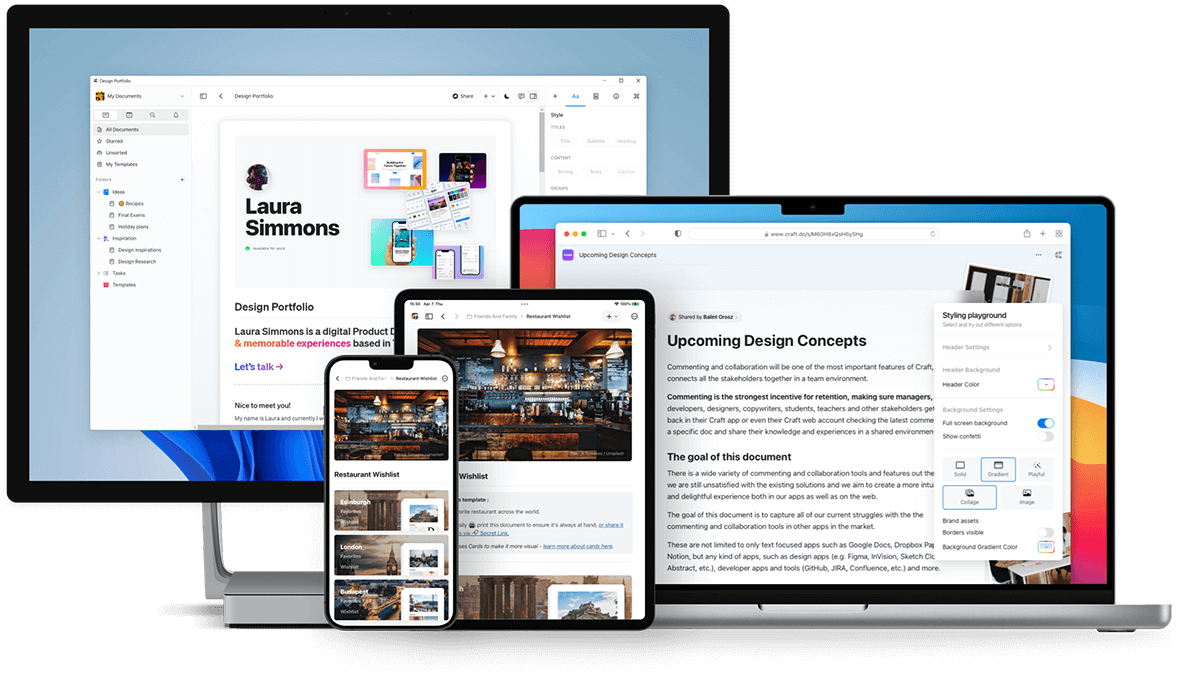 Please welcome the newest member of the Craft Family 😻
FAQ
I can't use the Sign in with Apple option. How can I login?
You can copy your generated privaterelay email address and paste it into the email input field during the login and hit Continue. You can find this generated privaterelay email address under Preferences > My Account.
Shortly after your should receive an email with a 6 digit verification code that you can use to sign in.
Can I use the application offline?
No. At this time the work you do in the app, won't be saved while working offline, so you will need to connect to a network.