The Recently Deleted folder can disappear for one of two reasons
The previously deleted documents were deleted for more than 30 days.
The content of the deleted folder was deleted manually.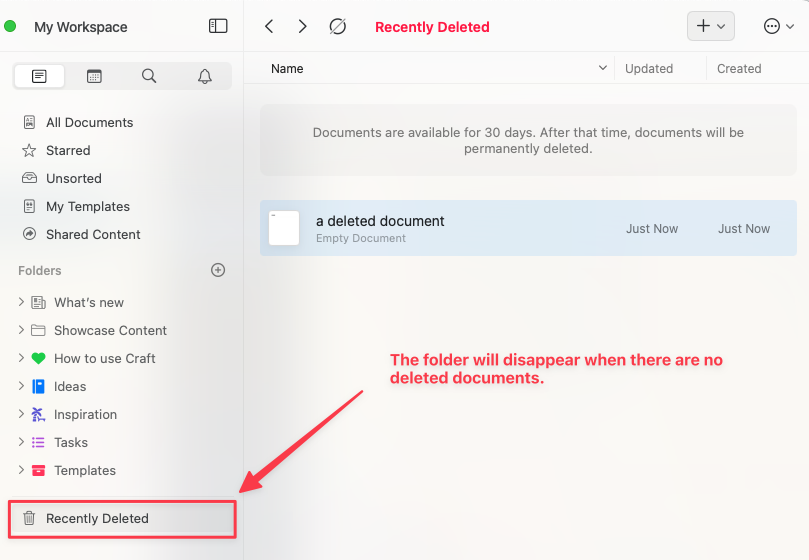 Did you delete something by accident?
Check out the available options: I deleted my Folder, Document, or Data, what can I do?