On your Team's Setting, you can upload your own logo for every Shared Page of your Team's Space. The optimal logo size is 256x256 pixels.
Also, you can set a custom click-through URL to point to your own website.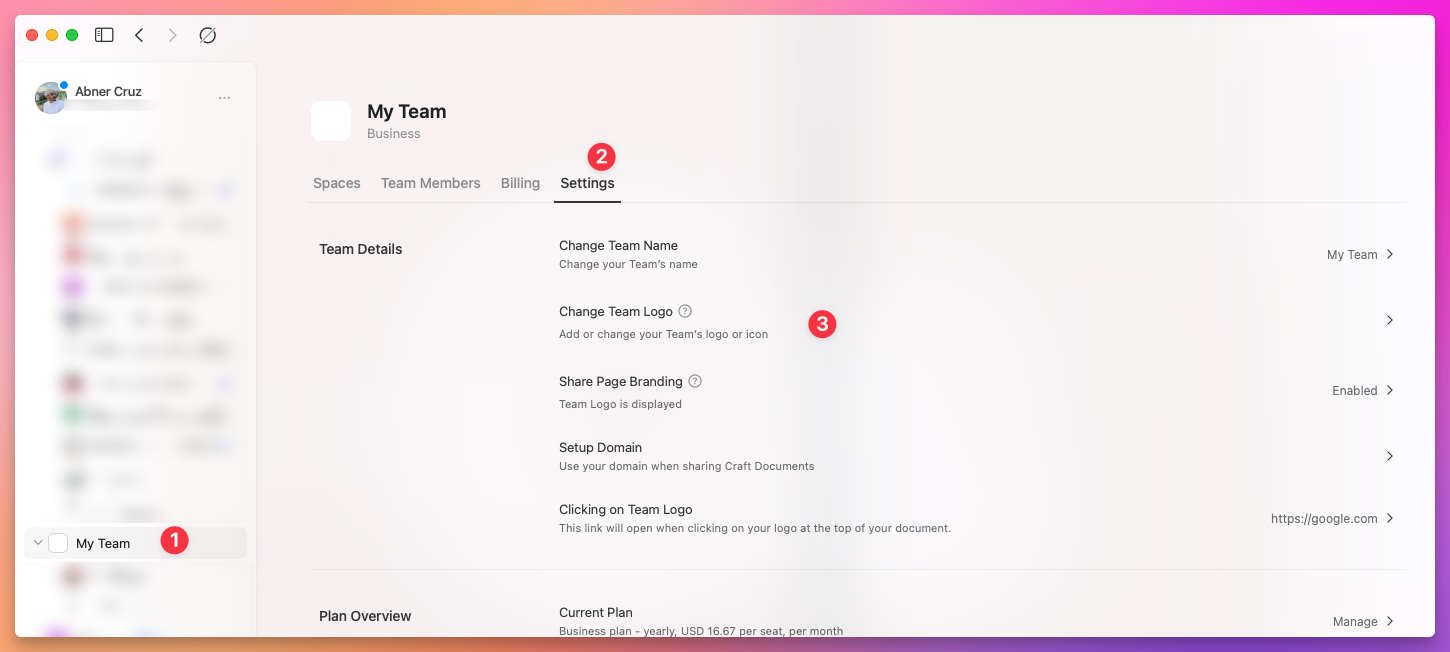 After enabling your brand or team's logo on the Share Pages, every shared document from your Team's Spaces will feature the logo.