Deleting a Folder
In case you delete a folder all documents will be accessible from All Documents view. In case you want to delete all the content of a folder, first, highlight all the documents and move them to Trash.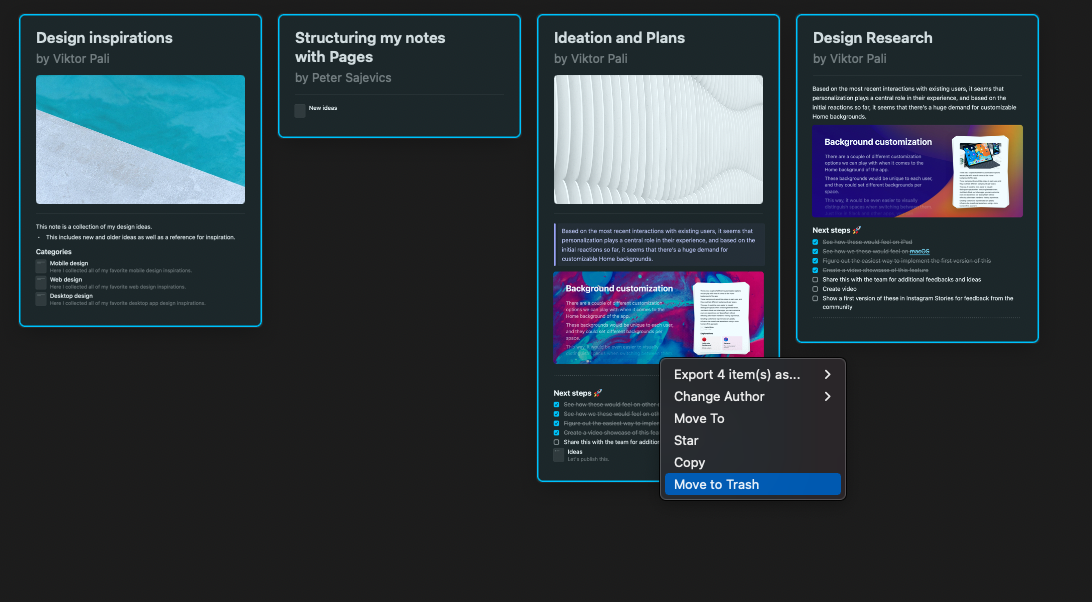 Deleting a Document
You can check your Recently Deleted folder which will keep your documents for 30 days.
Important: Pages (Documents within Documents) are treated as blocks and will not go to the Recently Deleted folder. You can try to recover them with an undo action or by restoring an earlier version of the document where the page was in.
Pages or blocks
Check the View Backups option under the Page info section to restore an earlier version of your document.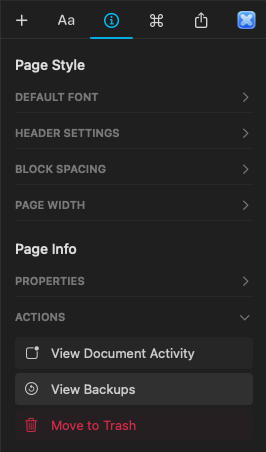 In any other case please reach out to us at support@craft.do