You can use your Apple Pencil in the iPad app for drawing and for handwritten notes.
Drawing & hand written notes
You can access the Sketch block by tapping the plus icon on the bottom of the screen

After clicking the plus button you will see the different type of blocks you can add to your document
There are multiple block types and options you can add here, but you need to select Sketch if you would like to add a drawing.

When sketching you can find pencil, highlighter, and eraser. There are different color options as well.
Important: When you are done, tap on the Done button and select Save Changes.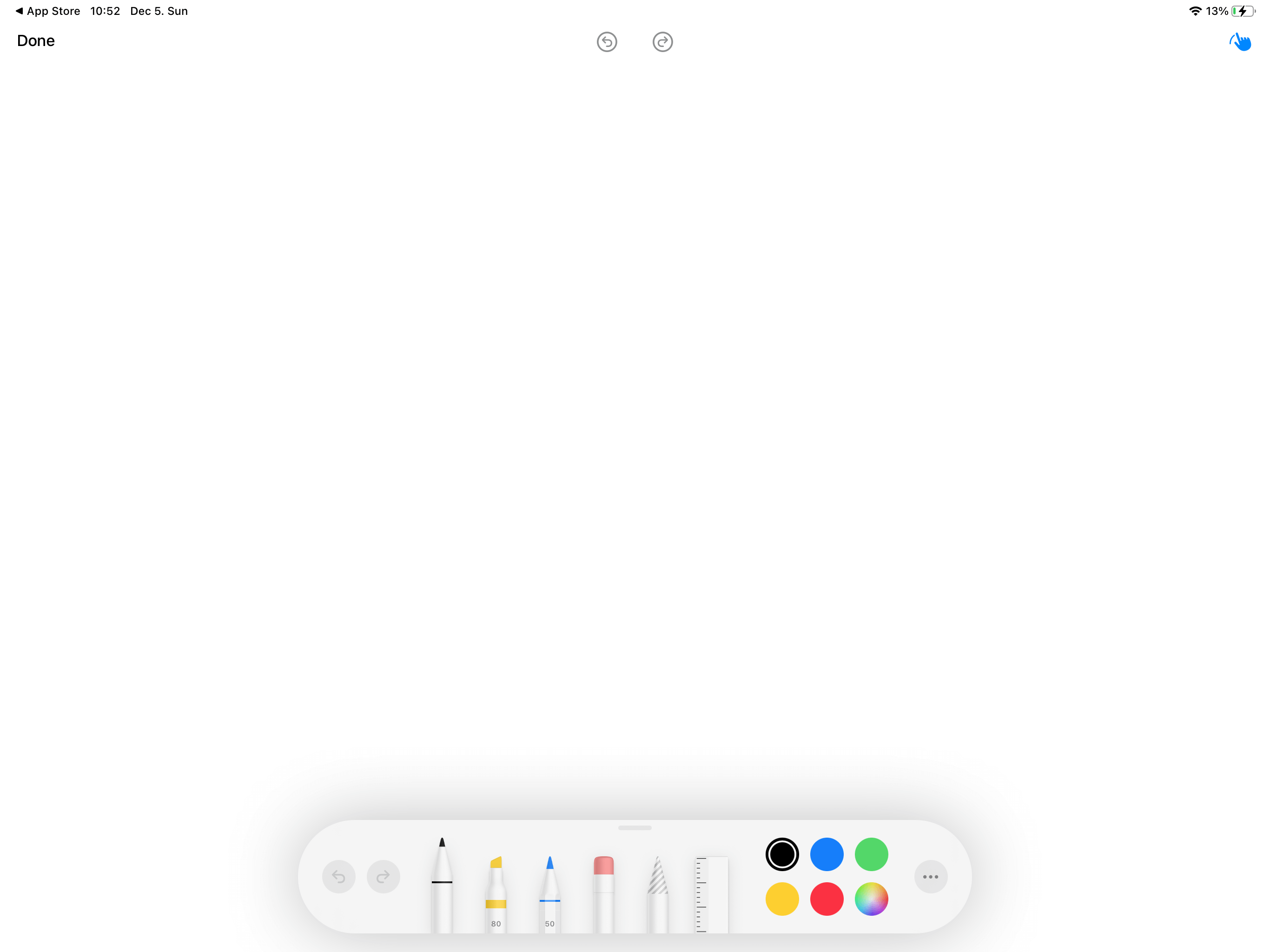 Using Scribble for transcribe hand written notes to typed
If you have an iPad running iPadOS 14 or later, you can Scribble, a feature that uses handwriting recognition and gestures to enable the Apple Pencil to enter and edit text in apps.
If it's enabled, you can just start writing in any of your document: