We are referring to these a lot across Craft, so we'll clarify them a bit.

- Every paragraph in Craft is a Block. And every block can have its own content. So in other words, a paragraph is both a piece of text on a page and can act as the title of a deeper page - allowing you to create a simple structure.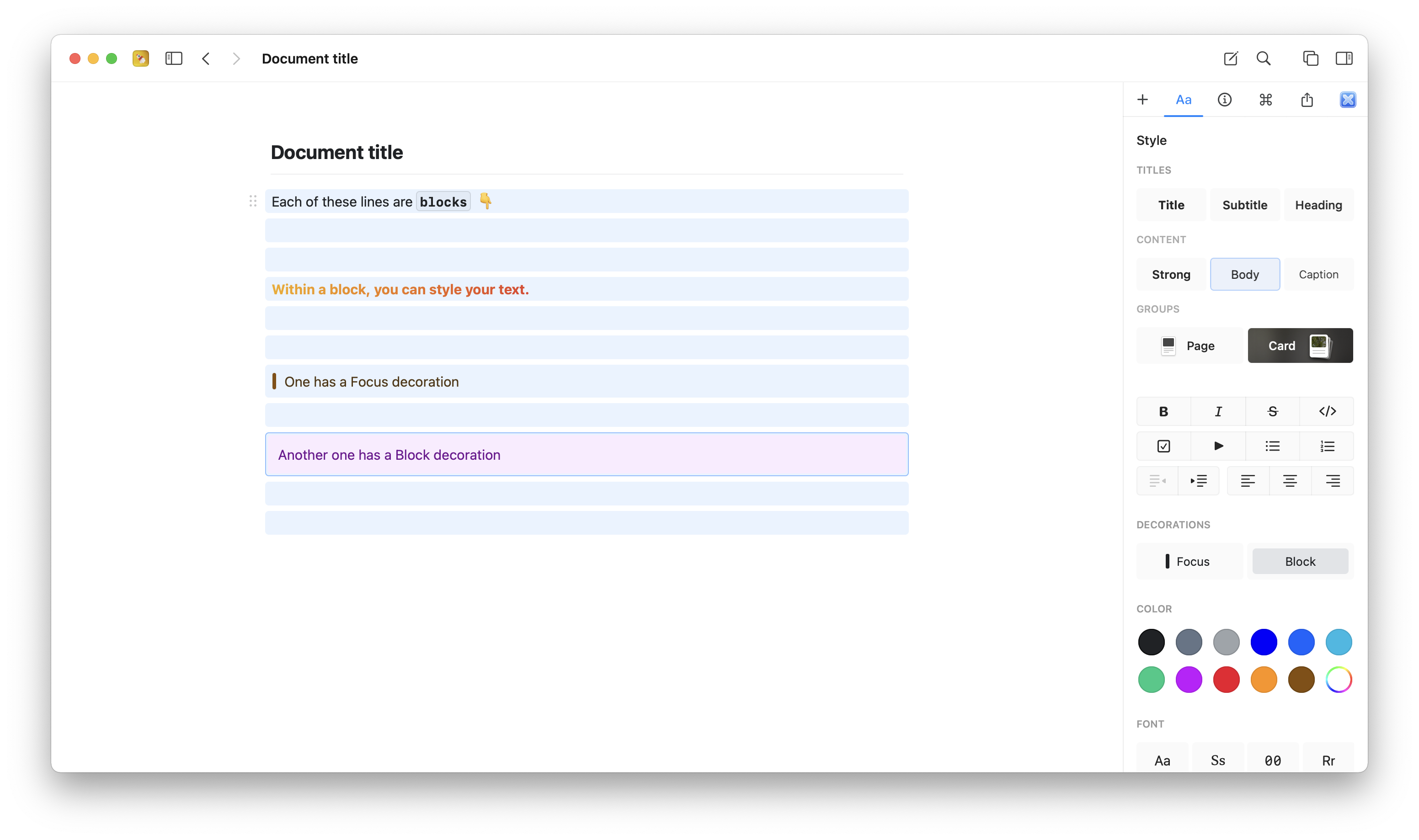 Moving blocks between Documents and Pages
You can cut and paste blocks the regular way to reorganize your content, but you can open two separate Craft windows as well and simply drag and drop blocks (within the same Space)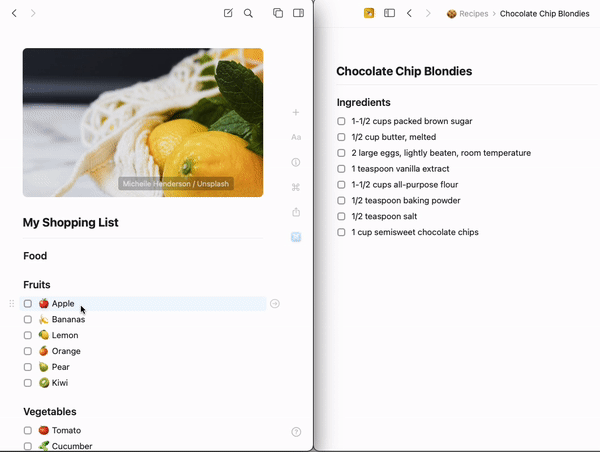 - Blocks, which have content, are called Pages. They can be styled the same way as any regular block would be - but if you tap on them, you navigate inside them. There's also a "Page" text style option for blocks, which - along with the Card style - is a great fit for Pages.
- Documents are well - documents. These behave very similarly as they do in your filesystem. You can star them, move them into folders, sort them, and so on.
Grouping blocks into a Page
On macOS simply highlight the desired list of blocks and select the Group option after right-clicking on the list or use the Cmd + G shortcut.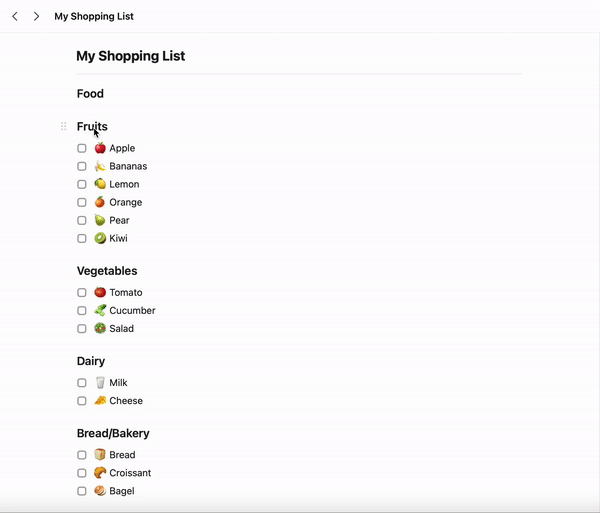 On iOS, you can use the swipe motion to select the blocks and then select the Group action.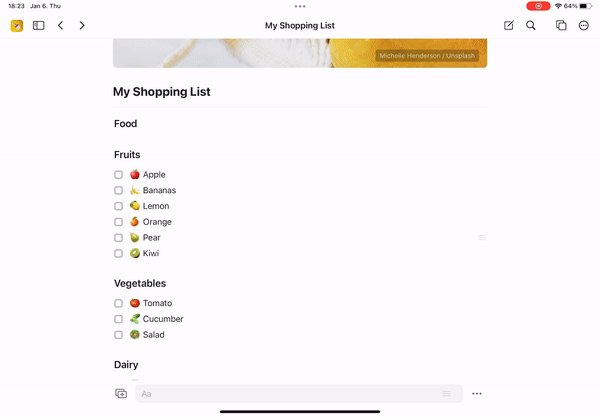 Overall don't overthink it. Start writing in Craft as you would normally - and whenever you feel you need a bit more structure or your document is getting too long - you'll naturally explore how Pages work.