How to use widgets
Apple redesigned widgets in macOS Big Sur, iOS 14, and iPadOS 14. Widgets are a way to view small bits of information from apps, right on your Home Screen or desktop. Examples include quick weather details, a favourite photo, or the the day's task list.
Craft introduced a few widgets, available for everyone!
How to add and edit widgets
Widgets work a little differently depending on the device, so Apple has separate instructions for iPhone, iPad, and Mac. Check those out to get familiar with adding widgets to your devices.
The main thing to know is that, once you add one of Craft's widgets to your device, tap or click it to choose what it displays. See an example below.
Craft's widgets
We have a few widgets in a variety of sizes available for Craft, we'll add more later on:
Single Note

(small): Keep a note always in view, right on your Homescreen. Pick the widget, then flip it over to pick a document from Craft.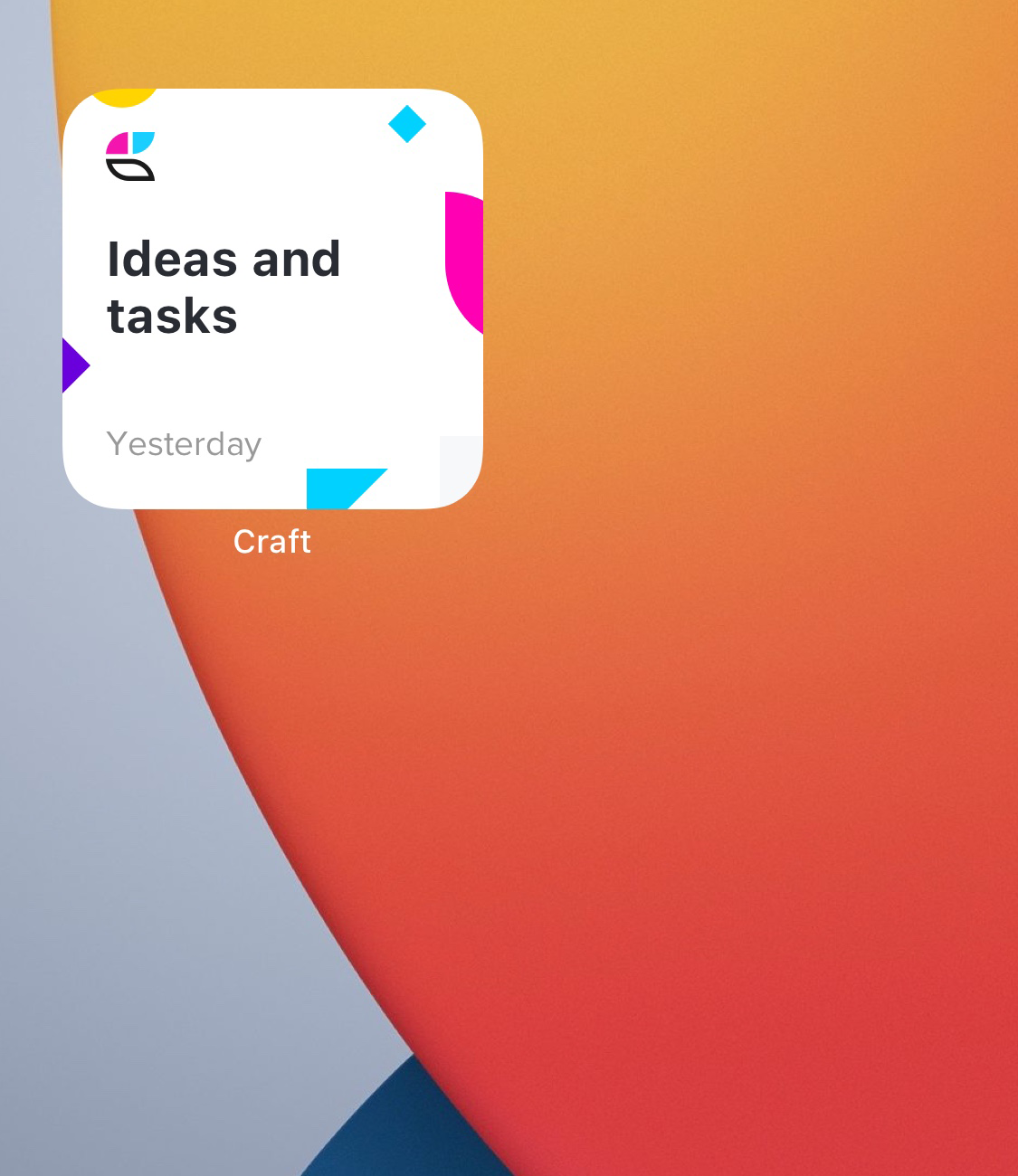 Document list

(medium, large) - View the most recent documents in one of your Space. Tap on one of your document to open it right away or tap on the search icon to open search in the app.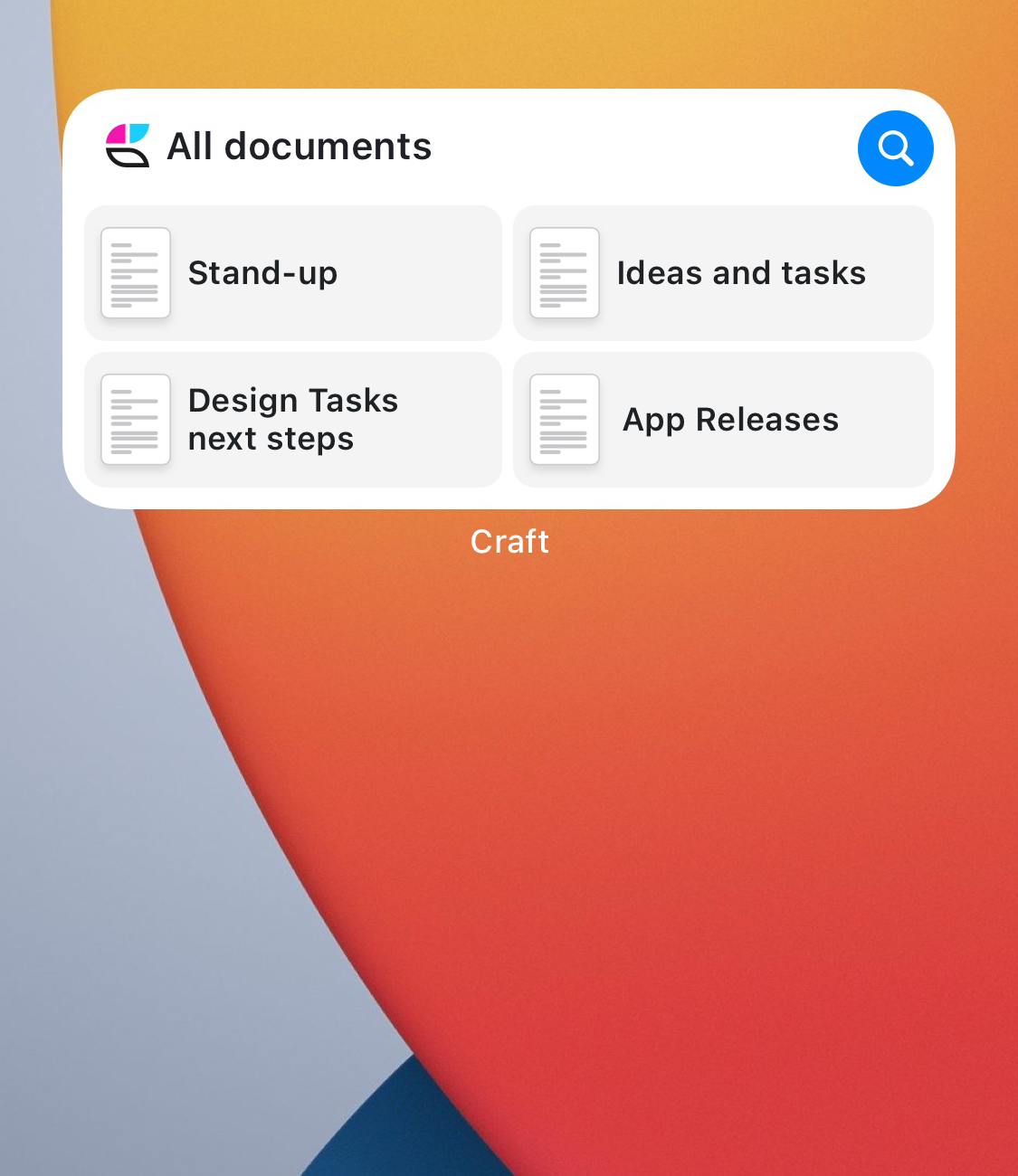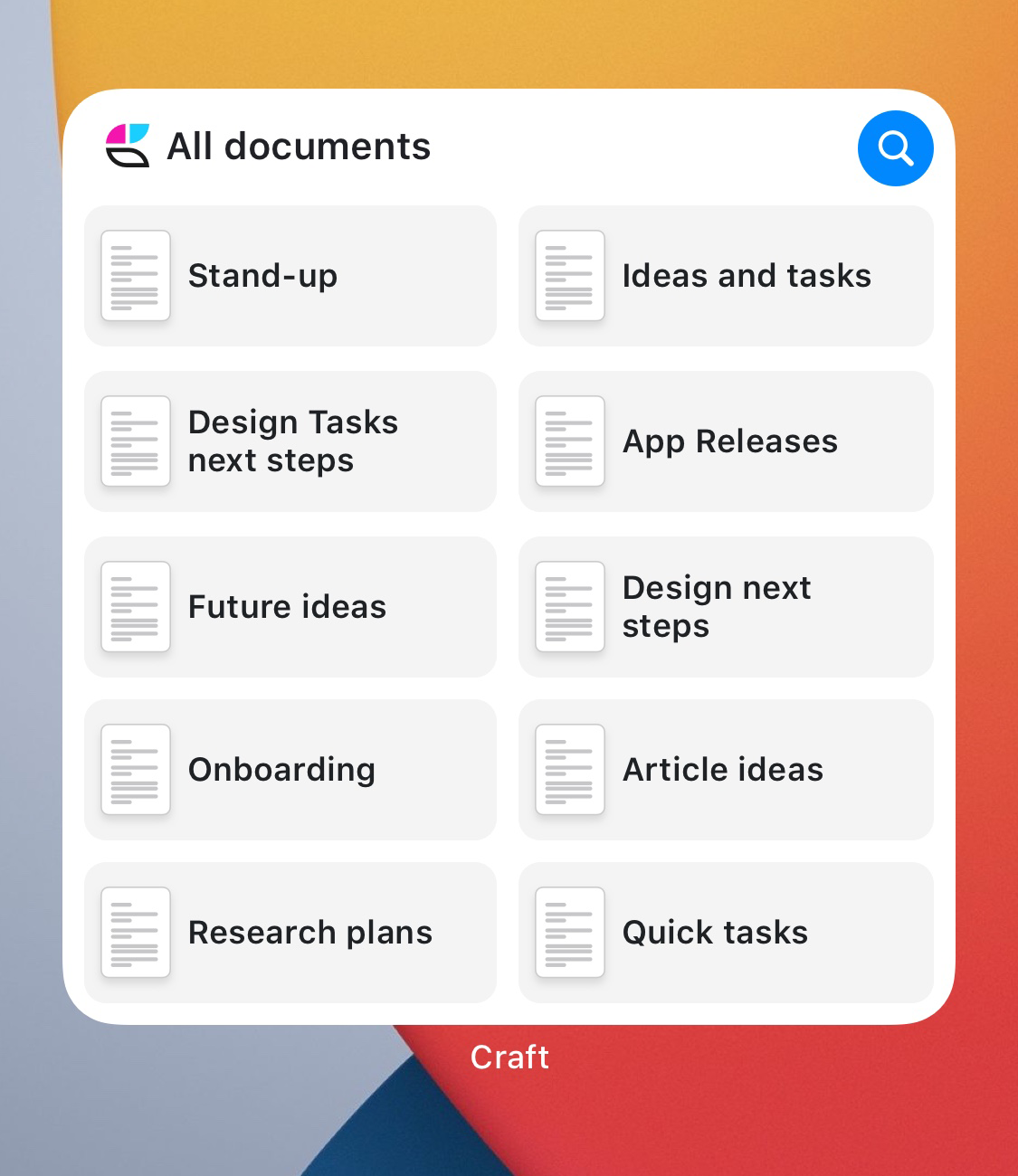 Widget limitations and things to know
The main difference between widgets on iPhone and iPad: On iPhone, widgets can be added anywhere on any Home Screen. But as of iPadOS 14, widgets can only be added to the Today View on iPad. This is the page attached to Notification Center, though Today View can also be pinned to the left side of the iPad's first Home Screen.
Widgets on the Mac appear in Notification Center. You can toggle Notification Center by clicking the clock in the far right of the Menu Bar. On a MacBook or other trackpad, you can also swiping left with two finger from the right edge.