Craft lets you insert photos or videos from your Camera, Photo Library, Files, or from Unsplash.
On iOS
Type a / character while editing and selecting the desired option from the menu.




You can also tap on the + button in the bottom left corner to see the list of options and choose the one you want to add.
On Mac :
Just as on iOS, you can also just type

/

and select the desired action. You can also drag and drop images into the mac app from your folders, or from any website.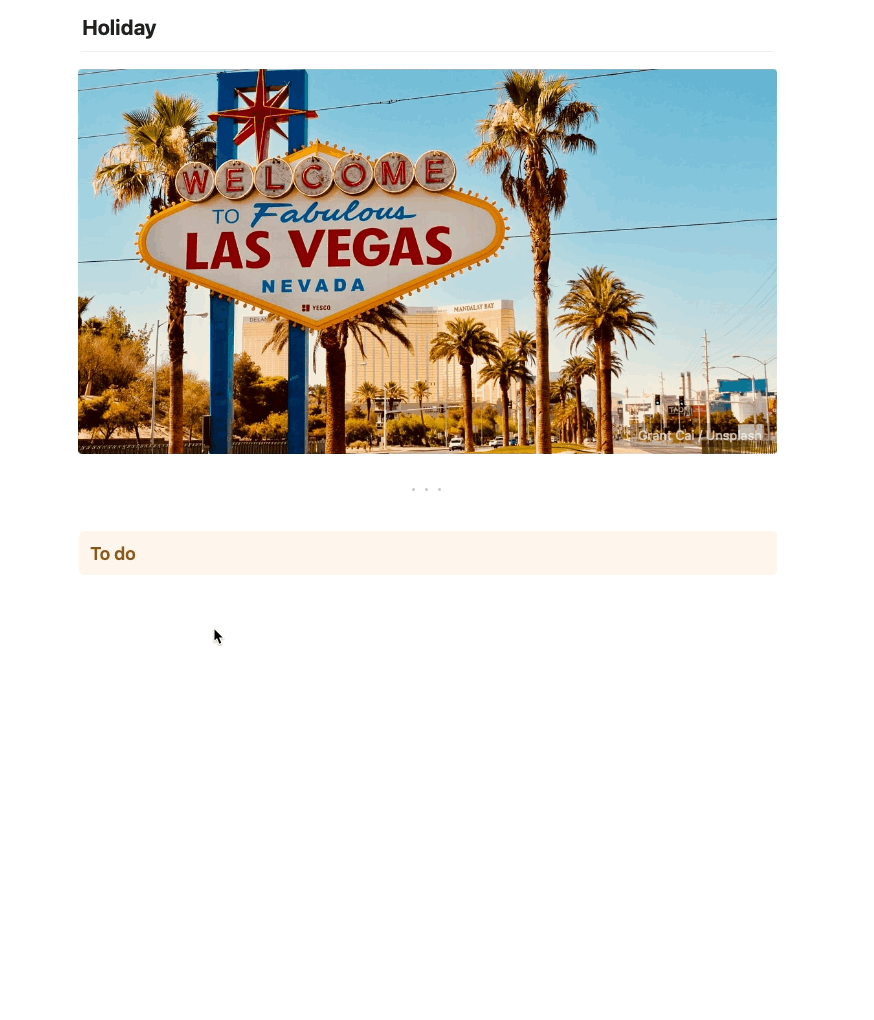 Photos, videos, and files will look beautiful in your documents. Craft will automatically arrange them in the best possible layout. See an example screenshot from the Mac app how images look like in Craft: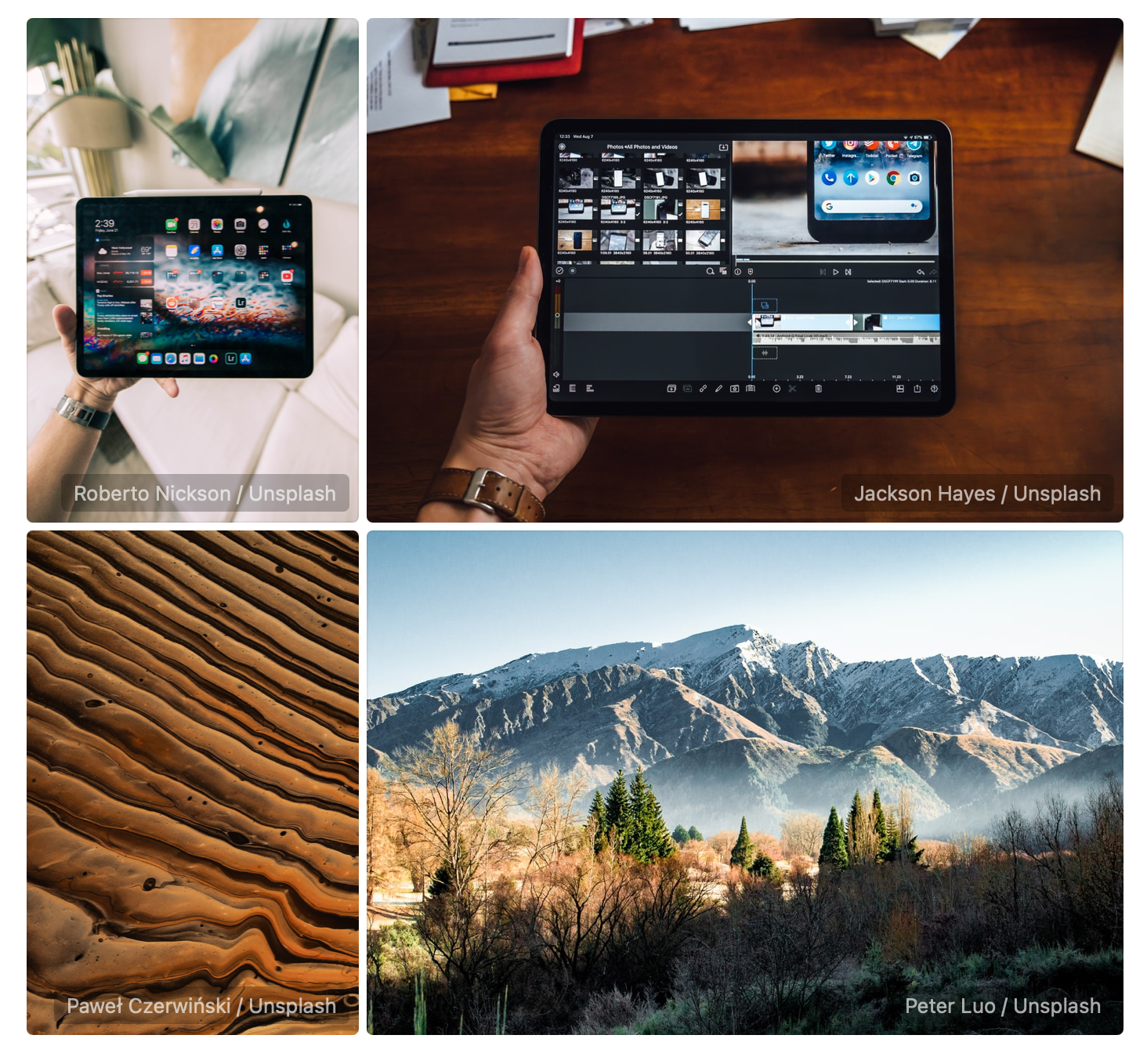 Tip: For header images, we recommend using a 1200 x 630 image size.