We've been laying the groundwork for this feature in the last couple of releases, starting with Youtube embeds and the recent link preview facelift. Today we're rolling out smart links for the first set of platforms including Vimeo, Loom, Linear, Jira, and Github.
Now, you can connect these services to your Craft account and, when you share a link, the preview will display useful information about your issues, projects and cycles right inside your Craft docs.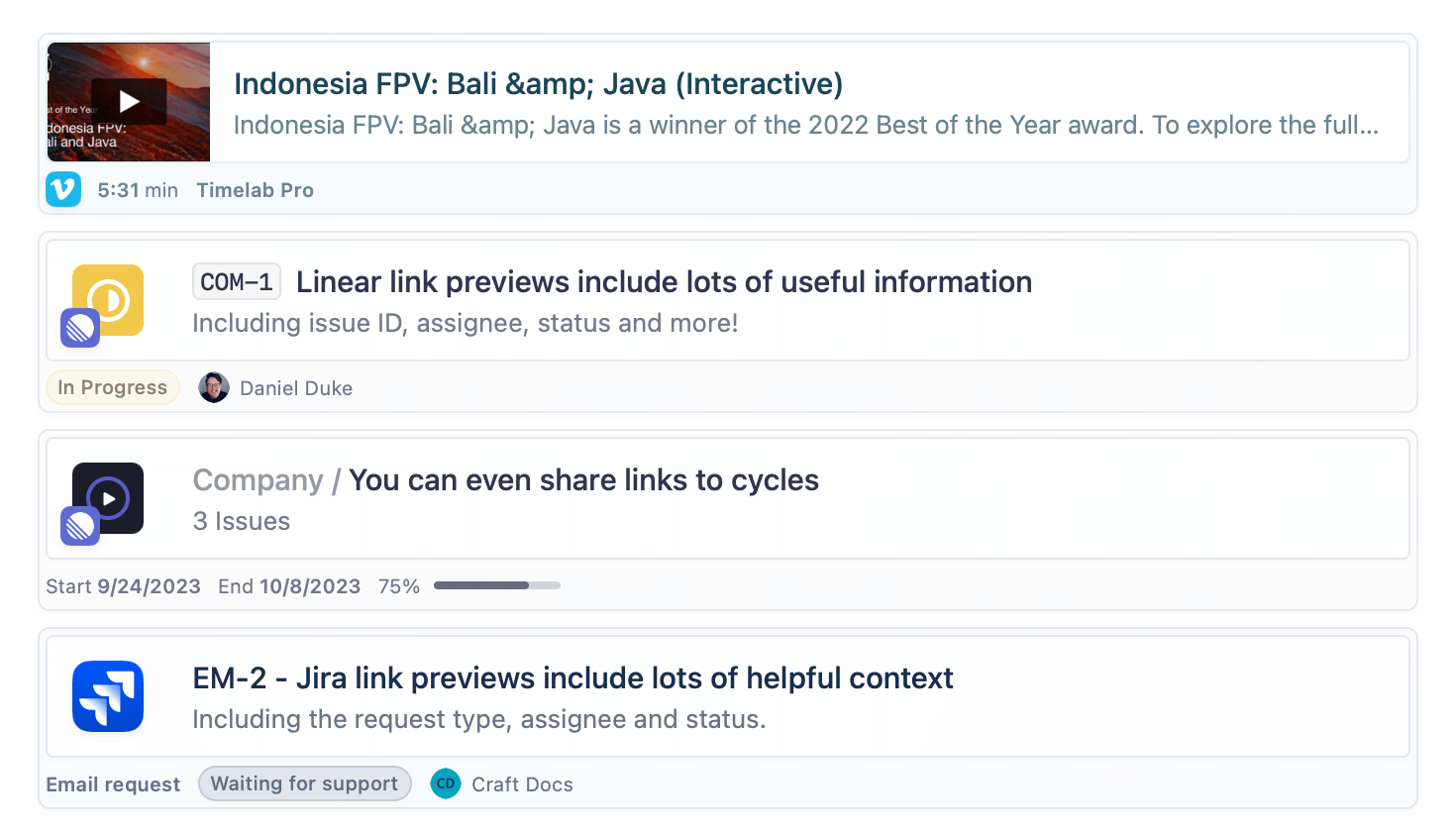 The first time you share a link from a supported service you'll see a Connect to… button. Clicking on the button will take you through the authorization process and, once you have connected your account, smart links should automatically populate. 
You can also refresh the preview by clicking on the three dot menu on the right of the block and clicking Reload Link Info.
We are planning to add support for hundreds of additional services - what would you like to see next, let us know and drop us an email at feedback@craft.do.